All downlight products sold in New Zealand are subject to AS/NZS 60598.2.2:2016 regulations. This includes classifications of various types of recessed luminaires suitable for different installation processes. The infographic below shows the seven different downlight classification types, the symbols used to represent them, and relevant information to help you select the right downlight. Click here for more information on the regulations.
Downlight Classifications: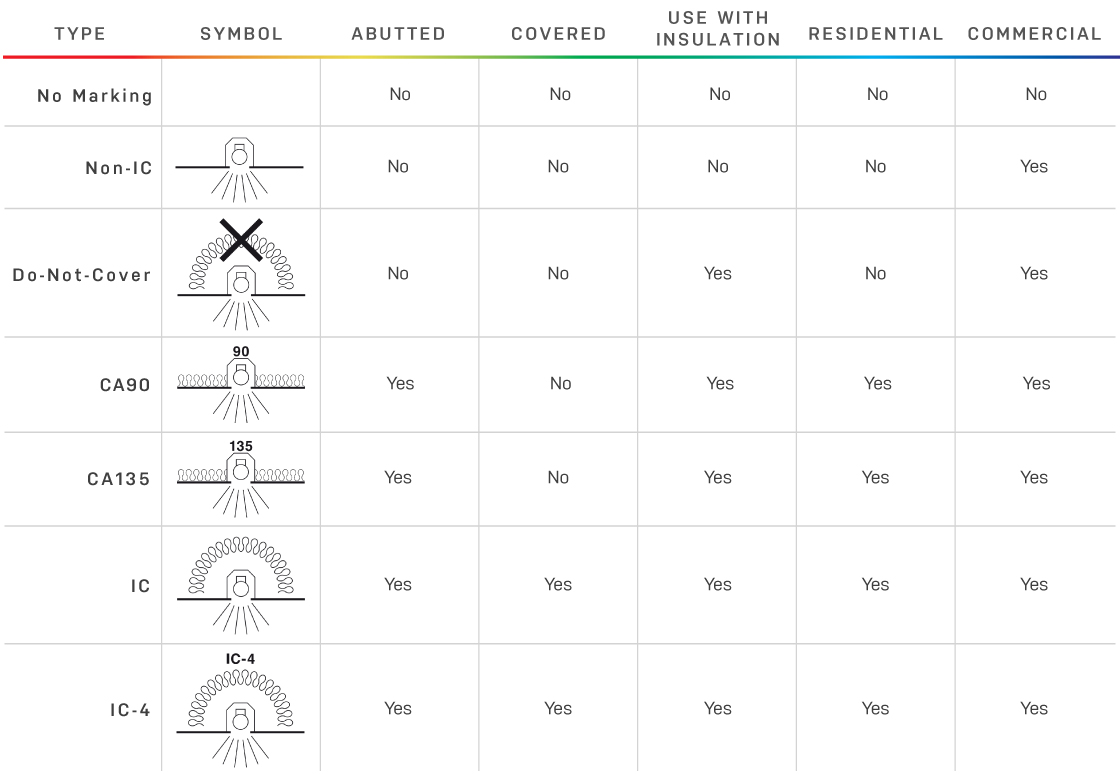 Downlight Clearances:
When installing a downlight, take note of the minimum clearances that will be detailed in the installation instructions. They are the minimum distances between the downlight and certain building elements. LED downlights typically have very small clearance requirements because they generate much less heat than incandescent and halogen downlights.