Replacing your existing light bulbs with LEDs is a great option, whether this is in your home, vehicle or workplace.
One of the things you need to consider when purchasing any new bulb is the base type. The base is the part of a light bulb that connects with the fitting and holds it in place. If you choose the wrong base type for the application, the bulb will not work.
We will cover the most common bulbs types we stock on this page, so you can be sure you are purchasing the correct product every time. If you need additional help, please contact us and we will be happy to guide you in the right direction.
BAYONET

EDISON

HALOGEN REPLACEMENTS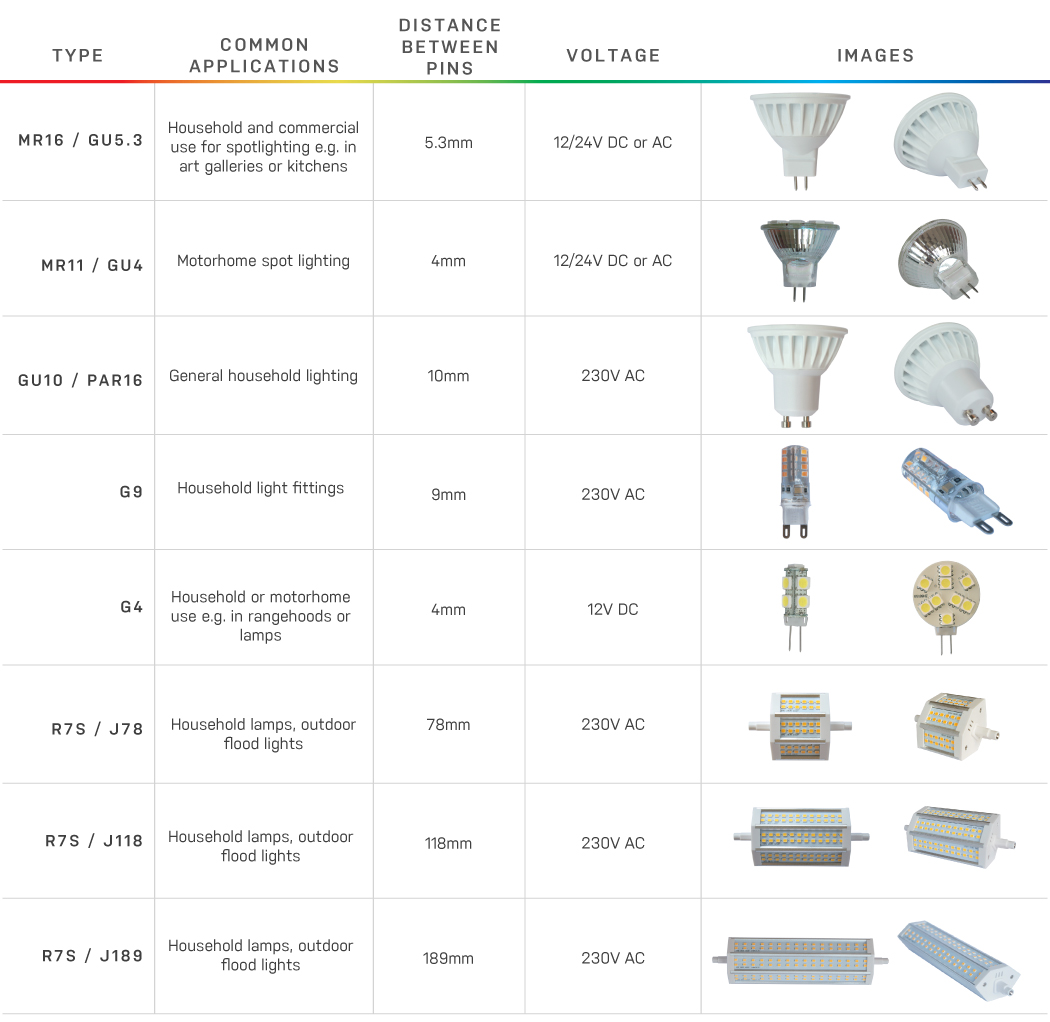 AUTOMOTIVE BAYONET
Please note that we do not stock LED replacements for headlight bulbs.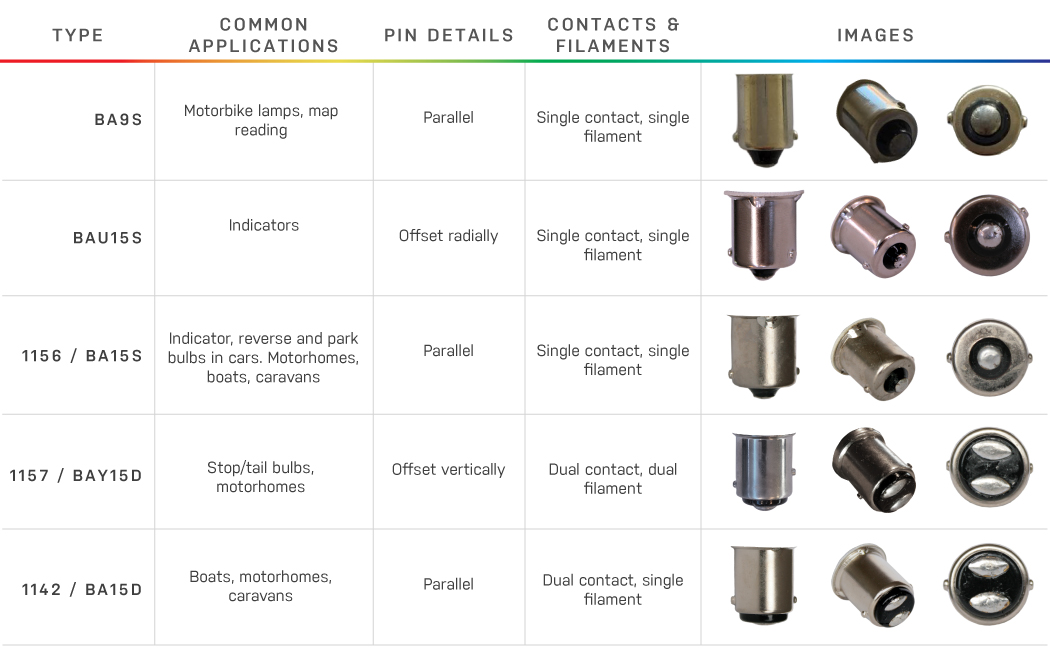 AUTOMOTIVE WEDGE